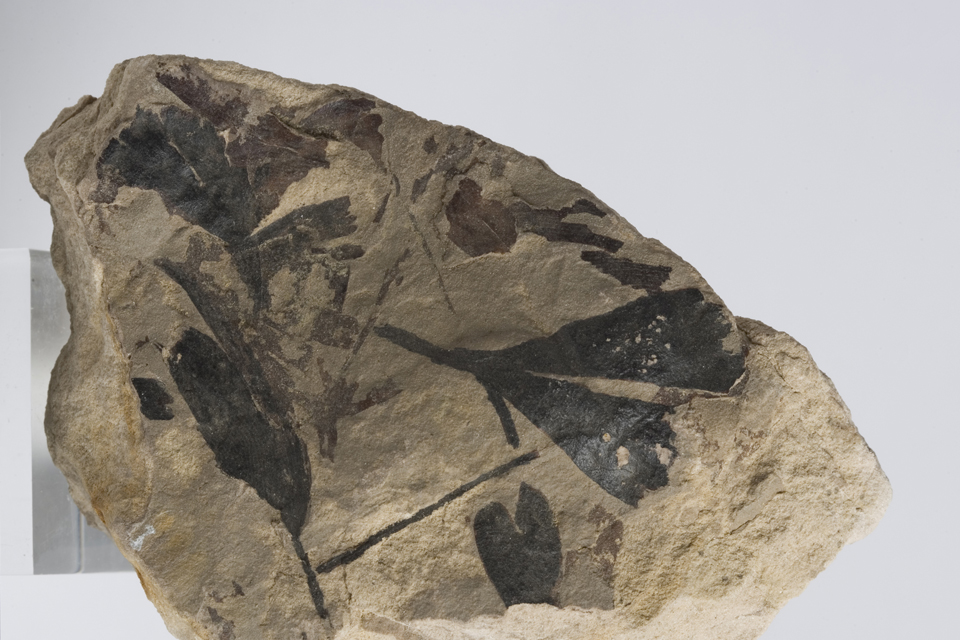 This piece, which dates back to the time when the first land plants appeared, is to be found in the 'Biography of the Earth' section, in the area devoted to the Palaeozoic.
The exhibit comprises fossilised leaves of the ginkgo, a tree that is considered a living fossil and has survived in many parts of the world.
Ginkgos trees first appeared in the Permian and expanded during the Jurassic. By the time the Tertiary began, only one species survived, and this disappeared at the end of the Pleistocene, except in central China. Today's Ginkgo biloba can grow to heights of up to 35 metres.