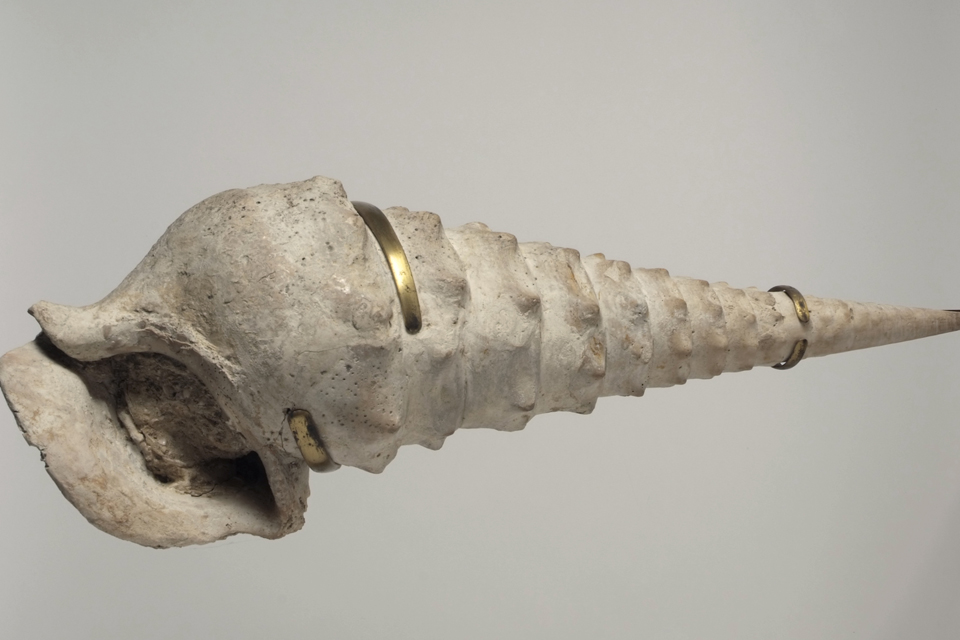 This fossil mollusc, found at the end of the 'Biography of the Earth' route, provides an excellent illustration of the Cenozoic geological era, specifically the Middle Eocene.
The fossil is an exemplar of a giant gastropod (mollusc) that lived in a warm sea. It formed part of the Baron Collection (12,000 pieces), which was acquired by Ajuntament de Barcelona in 1891 to constitute the initial paleontological fund at what was then known as the Martorell Museum.
For decades, Catalan geologists used this collection as comparative material for determining the age of fossils.