The Natural Science Museum of Barcelona will host the II Barcelona Young Neuroscientist Symposium (BYNS) on September 13th and 14th.
BYNS is a symposium aimed to bring together young neuroscientists from Barcelona, Catalonia, Spain and abroad. PhD students and Postdocs will have the opportunity to present their scientific projects in a relaxed atmosphere. You will be able to talk about your current work in the field of neuroscience through oral presentations and posters sessions.
BYNS is a multidisciplinary event that includes basic, applied and translational research topics such as molecular neuroscience, neuroinflammation, developmental neuroscience, computational neuroscience, memory and learning, among others.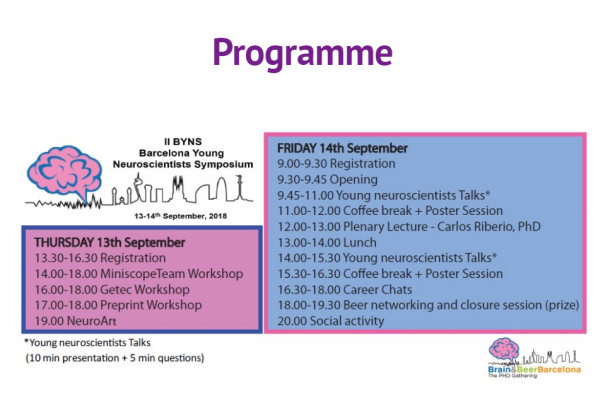 More information about the congress: https://sites.google.com/view/byns/main-page
Cell on Canvas exhibition
On the ocassion of the second BYNS congress the Museum will host this exhibition in the space ciènciaimés until October 28.
Cells on Canvas: Microscopy neuro-images exhibition
This exhibit is a microscopic trip where art and science merge to explore in a plastic manner the cellular responses of the nervous system. The images of this collection, performed with confocal microscopy, have been portrayed in scientific journal's covers for their content and artistic value.
Author: Carlos Barcia, Investigador del Institut de Neurociències de la Universitat Autònoma de Barcelona.